ENJOY FREE SHIPPING IN ONTARIO FOR ALL ORDERS OVER $70.00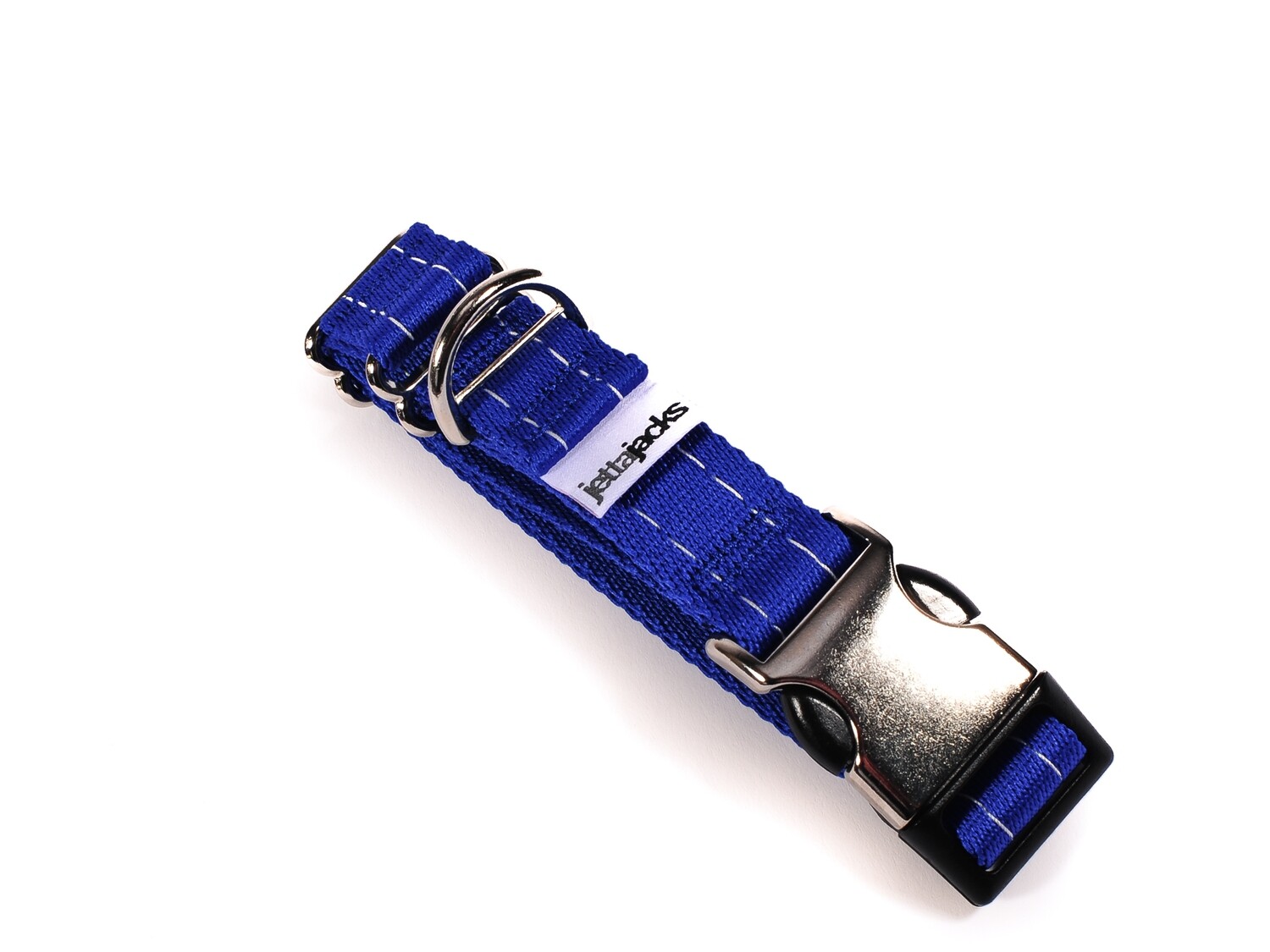 LAY-FLAT MARTINGALE COLLARS (WITH BUCKLE) - 1" Width
SKU 00011
Product Details
Recycled plastic bottles are the backbone of our webbing line!
---
Introducing our new Lay Flat Martingale Collar, something you've never seen before on a retailers shelf.
A clip collar martingale yes, but what makes this different, is the martingale portion of the collar no longer hangs down to possible get caught on things, whether it's a chain or webbing. When you are not walking your dog it is nothing more than a JettaJacks lay flat clip collar, then it turns into a martingale when you need it to.
Note that the d-ring is located to the far side for better leverage on the correction movement.
ALL our collars use a belt loop to keep your collar neat and tidy and are double and tripled stitch in all critical locations.
Save this product for later