ENJOY FREE SHIPPING IN ONTARIO FOR ALL ORDERS OVER $70.00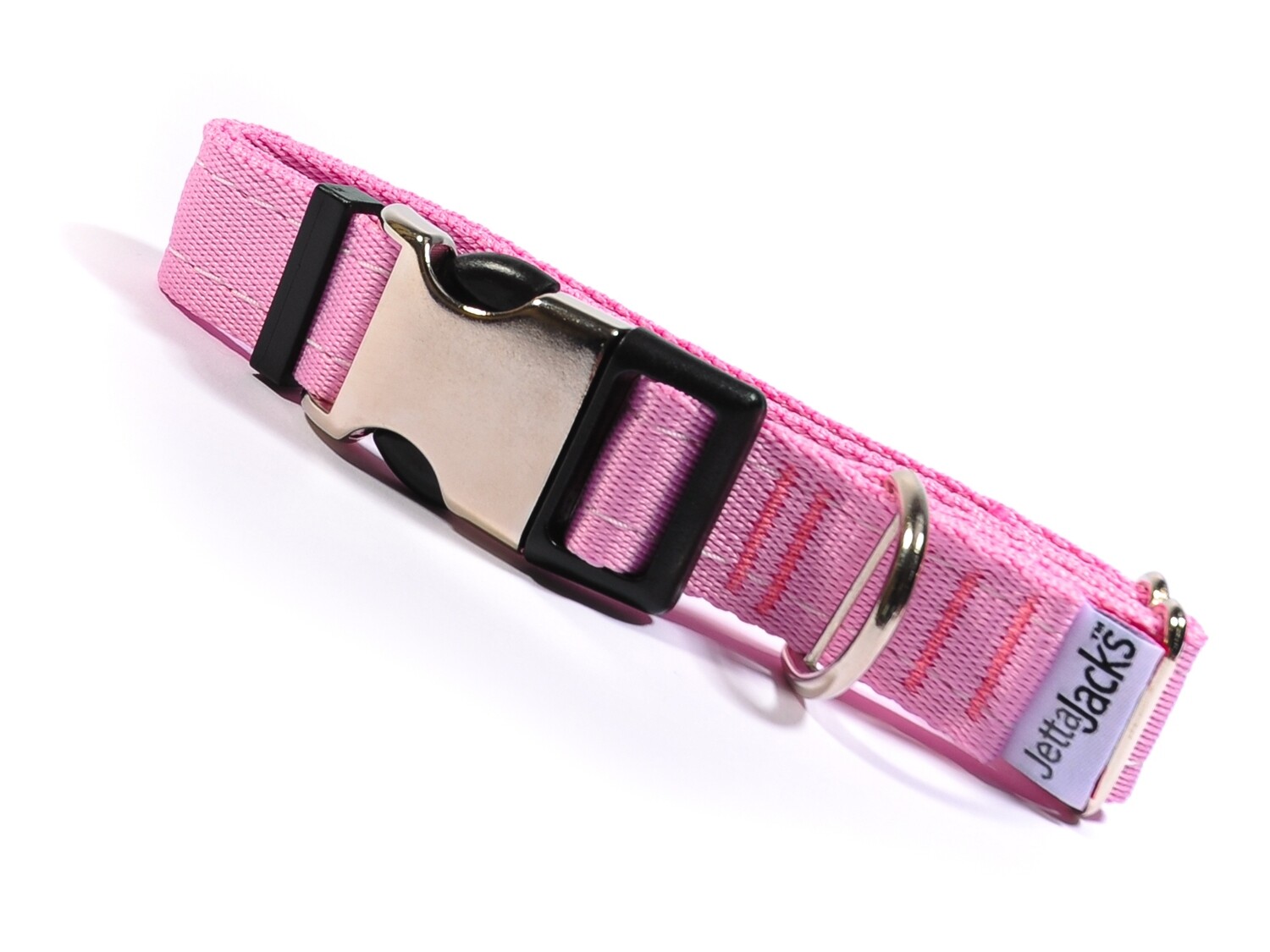 CLIP COLLARS - 1" Width
SKU 000001
Flat collar with nickel finished buckle
Product Details
Recycled plastic bottles are the backbone of our webbing line!
---
Using a nickel and hardened plastic clip buckle that has been contoured to fit the curvature of your dogs neck, lessens the chances of it become brittle in the cold and breaking at the worst possible time.
Notice that we use a D-Ring with a bar at it's base, this eliminates the d-ring from rotating within the collar and eliminating the possibility of our leash pulling on a weak corner.
ALL our collars use a belt loop to keep your collar neat and tidy and are double and tripled stitch in all critical locations.
Save this product for later